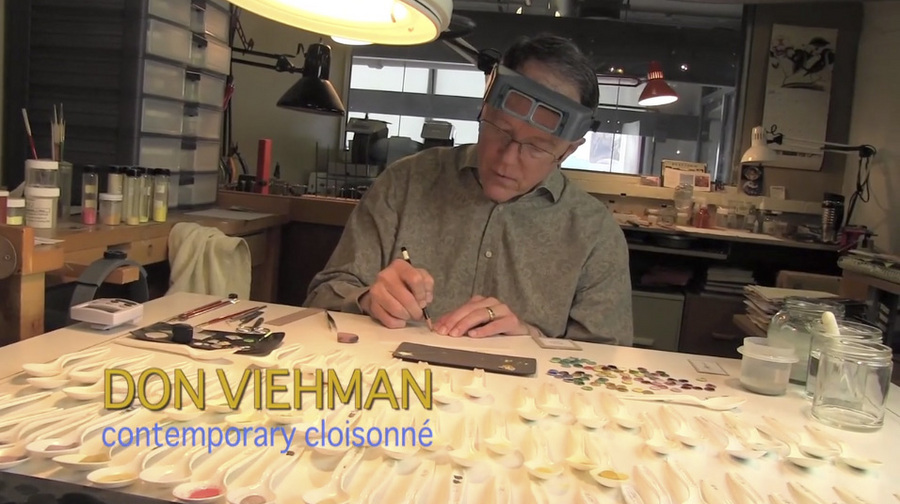 DON VIEHMAN – CLOISONNE and ENAMELING
Torpedo Factory Art Center
105 North Union Street, Studio #205, Alexandria, VA 22314
703-244-3757 (Cell)
Dviehman@Comcast.net
CLOISONNE is an enameling process using enamel and a ribbon of metal wire fired onto a metal base.
To read about the process of making cloisonné, click on "CONTEMPORARY CLOISONNE above."
To see Cloisonne pieces I have made, click on "GALLERIES" above.
To order a Cloisonne piece, please contact me directly using the contact information listed above. All pieces are made to order. Custom pieces that incorporate new themes and ideas, and variations on pieces shown, are all welcome.
To view a video on how cloisonné is made, click on "VIDEO above."